Our services
A little extra for an all-glamping stay
Reception pavilion
Services offered to all campers during opening hours: drinking water ($), sheet and pillowcases rental ($), books, indoor and outdoor games, snowshoe rentals ($), transportation of equipment from the parking lot (for pedestrian camping sites), ice packs for cooler ($), wood for outdoor use ($), products from the orchard and the garden, each unit has a space in the refrigerator at the reception.
Equipment in ready-to-camp units
Solar lighting, slow-burning stove (firewood included during the winter), outdoor shower in the summer adjacent to all units (with hot water), drinking water in a tank during the winter and directly from the sink during the summer, non-drinking water supply for everyday needs in winter (personal hygiene, dish washing, etc.), propane gas stove, all the necessary equipment for cooking and cleaning, mattresses, pillows, dry toilet inside or on the balcony, fire place with a grid, picnic table, Adirondack chairs, parking adjacent to the lodge. All you need to do is bring your bedding, cooler and outdoor equipment (bedding and towels also available for hire and refrigerator available in the reception pavilion)! For the Witente and the yurt, which are less insulated than the cabins, bring sleeping bags and warm blankets during the winter.
Sanitary block
Hot water showers, sinks, toilets, electricity, electrical outlets to recharge mobile devices, cleaning products.
Available on the campsites
Non-potable water station for everyday needs: personal hygiene, dishwashing and laundry, drinking water available at the reception desk ($), sanitary block and dry toilet accessible nearby, fire pit with a cooking grate/picnic table, screen room and wood on request ($).
Reduced environmental impact
The area for sorting materials is close to the sites (composting, recycling and waste); for environmental reasons, we place a great deal of importance on composting and using reusable materials. These units are lit with solar energy lamps, heated with wood, and allow for a minimal use of running water; minimizing the environmental impact unlike traditional lodging.
Summer gardening
The old agricultural land next to the valley is being restored to become the food supply of environmentally conscious, gourmet campers.
Gollé is the shelter provided by the forest and Goulu is the forest that extends into a sustainable orchard and garden. The environmentally friendly cultivation calendar is accessible in season so people can order their vegetables and fruits directly on-site.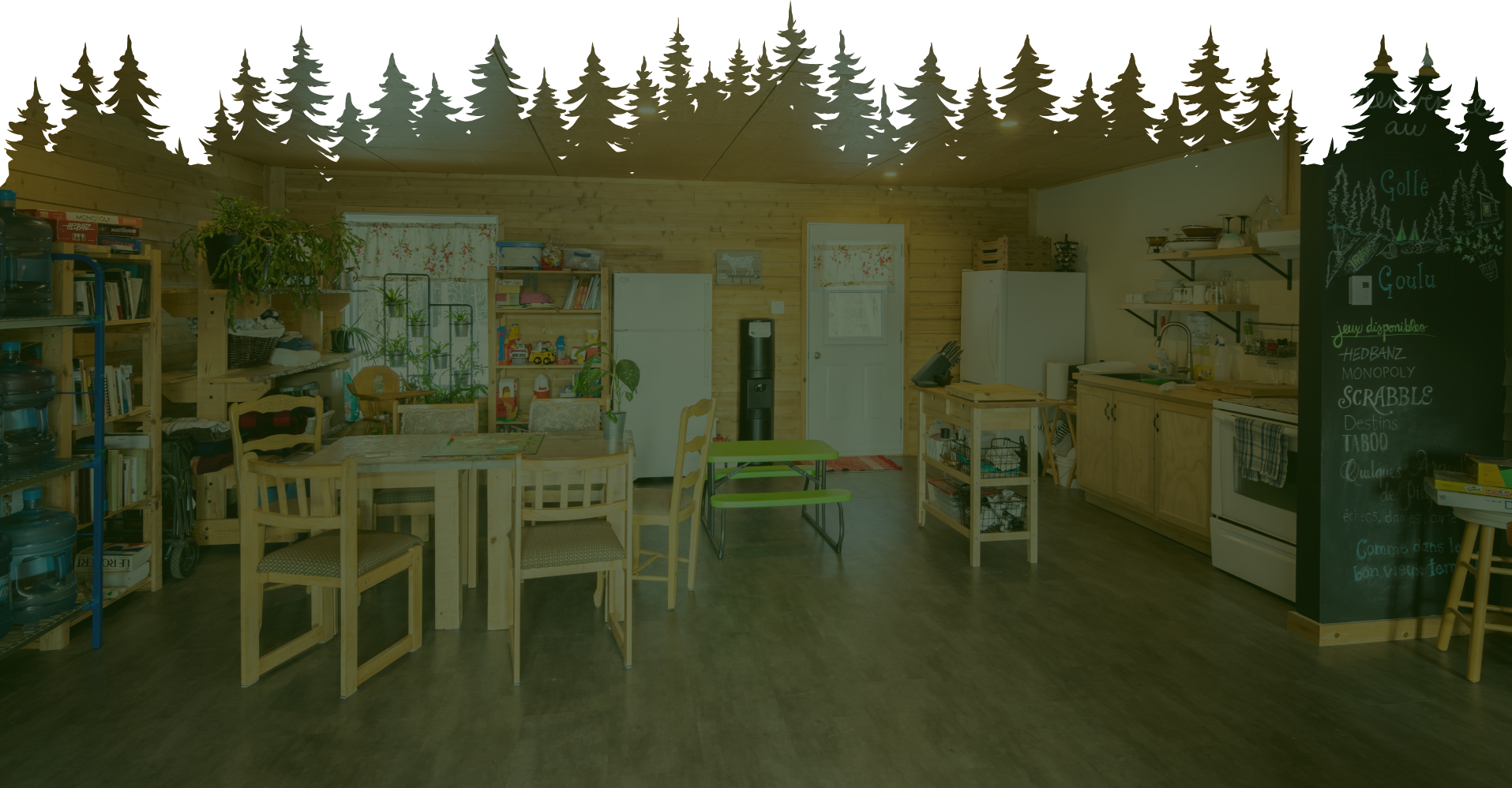 Reception and services
Our courteous staff will happily welcome you and give you the information you need upon your arrival. They'll explain to you what your stay will be like from start to finish. Come take a look at our wide range of indoor and outdoor games, our fresh garden products or ask about our gift certificates, packages and activities; you can call us at: 514-972-2341.
Cash accepted
Online booking
Credit Card
Booking by phone

Available upon request
Packages and activities … to book when you make your reservation!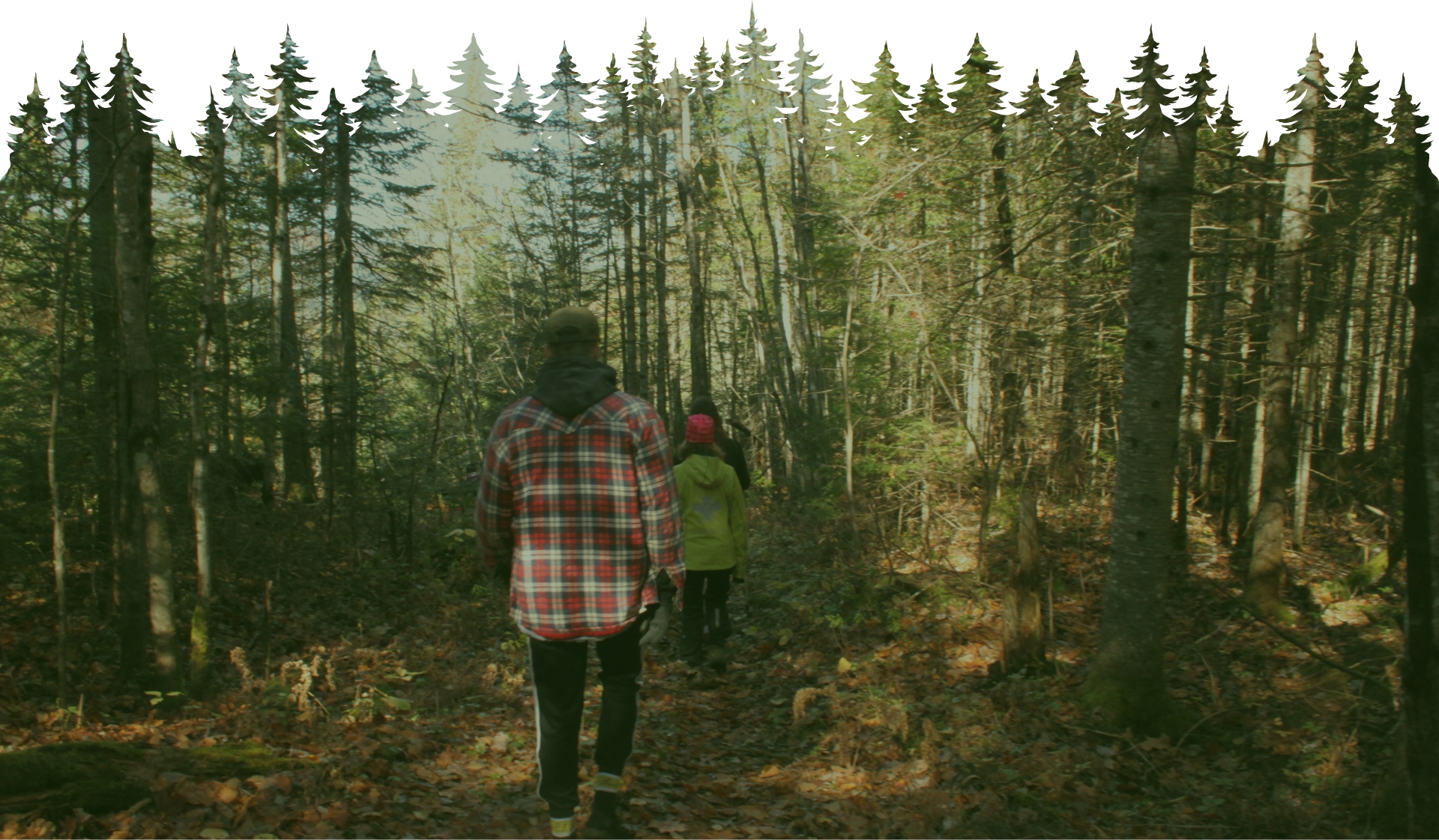 The Gollé Goulu is
the perfect place to have an outdoor experience in Quebec!
7 lodgings, 11 rustic camping areas, 1 garden, 1 pond, 10 km of trails